Jill Mulry's Orchid Babies
™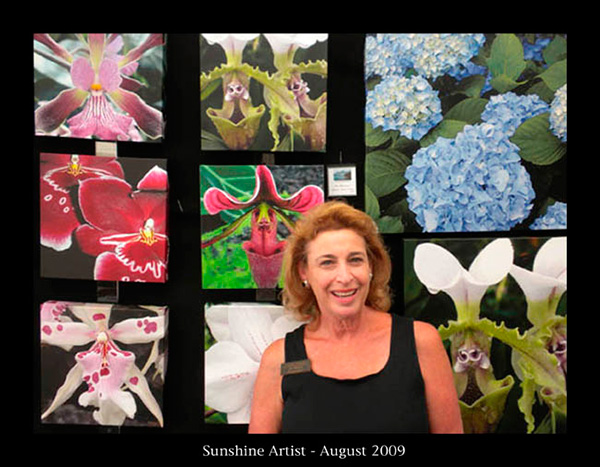 My orchids have been photographed at many of my favorite gardens and trails...
The American Orchid Society in Delray Beach, Sarasota's Selby Gardens,
Butchart Gardens in Victoria, Washington's National Botanical Gardens,
Golden Gate Park's Arboretum in San Francisco,
The Florida Botanical Gardens, roaming Maui and the Caribbean Islands,
and in the Canadian Rockies where hot springs bubble beside snowy trails.
Recent honors include an invitation to exhibit as the featured guest
artist at the American Orchid Society as well as invitations to
exhibit at the prestigious 10th World Flower Show,
the 19th World Orchid Conference and America's premier flower show, The Philadelphia International Flower Show.
These giclee prints are the actual photographs
to which I've added a combination of filters.
This not only gives them a more painted feel , but often results in
an almost three dimensional appearance.
The young at heart are sure to delight in the uniqueness of these tropical treasures.
Each with their own individual character and personality from the
delicate Chloe to the resident bad boy, Harley.
My giclees are now being offered in a variety of sizes and archival art stock.
Please see Orchid Babies under Ordering for additional information.
Petite Lullaby
Chloe
Sugar & Spice
Simone Says
Wildcats
Ruby Allure
Harley
Bevy of Buntings
Gigi


Longfellow
Jasper
Oxford Worthington
Lucette
Maxine La Grande
Kate T Crimson


Frère Blue
Antoinette
Scotty


Shady O'Green
Demi Demure