About the Artist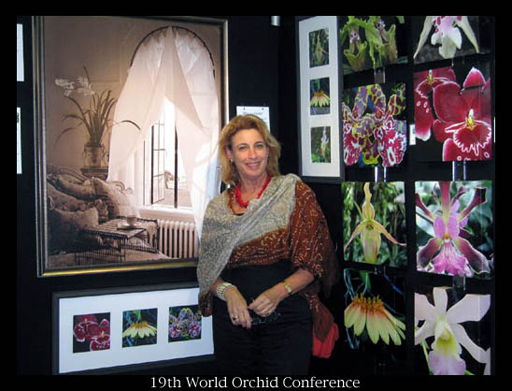 With a keen eye embracing a wide variety of interests,
Jill Mulry brings a refreshing vision to the world of art.
Combining a life long love of photography and travel,
Jill introduces us to the inspiration and surprises
of nature through her pictures of flowers and wildlife,
distant mountain and rainforest trails, and architecture
in its elegant and simplistic forms.
You are sure to delight in the whimsy of Jill's Orchid Babies
and find the charm in her Florida & Tea Cottage series.
Jill Mulry's original pictures and graphic renditions of her
photography are available in fine shops, galleries and
botanical gardens. Jill's art adorns the walls of stylish homes
in several countries and can be seen in both public
and private facilities across the nation.
PRIVATE PLACEMENT AND CORPORATE COLLECTIONS INCLUDE:

The Right Honourable Brian Mulroney and Mrs. Mila Mulroney
Christine Lynn - Yacht Norwegian Queen
Lakeland Regional Cancer Center
Gulfcoast Hospital - Fort Myers
Lee Memorial Hospital - Fort Myers
Orlando Health - Orlando
Lucerne Pavillion - Orlando Regional Medical Center
Winnie Palmer Hospital - Orlando
Peace River Regional Medical Center - Port Charlotte
All photographs, some of which have been slightly enhanced through the
digital process, are printed by the photographer. To ensure the
highest archival permanence of her giclee prints, Jill uses the finest
quality archival inks and papers.
Limited edition prints are signed and numbered. Open edition prints
will be signed, but not be limited in number.
All photographs are property of Jill Mulry.
All forms of reproduction, including the saving and downloading of images is strictly prohibited.
© Jill Mulry